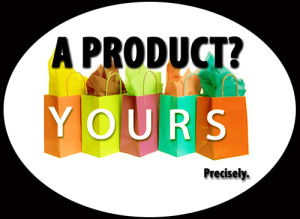 I received a lot of positive feedback from the affiliate article.  Promoting other peoples products as an affiliate can be very lucrative, but have you ever thought about creating your own info product?
I personally am a fan of both affiliate marketing and creating my own information products. I guess when it comes to figuring out which one is best, it's all a matter of what your goals are and what you want to accomplish.
Creating your own information products will without a doubt give you more control over the amount of money you make. When you are the product creator, you run the show. One reason you should have your own products is that your business doesn't depend on how any one company treats you.  You set your own price and you determine what will be paid out to affiliates.  You also control your reputation.  When you are creating information products yourself there will often be much less competition in a market. Many affiliates scour markets to find products to promote but they don't want to be bothered with actually creating them. But product owners who are willing to go the extra step and make a product will find that there are fewer product creators out there than affiliates, so you will have an easier time establishing yourself in the market.
So yes, a great way to make money online is to create your own information products. If you are serious about being in internet marketing for the long haul, I definitely think product creation should be a part of your business at some point.
Firstly let's discuss information products. What are they? An info-product is simply a collection of knowledge, assembled for distribution, and designed to be consumed by its users.
Here is a sample list of some different types of information products that are simply the digital offspring of the more common physical product.
| | |
| --- | --- |
| Physical | Digital |
| Books | EBooks |
| Magazines | E-zines |
| Newspapers | Online news |
| Newsletters | Email newsletters |
| Reports | Digital reports |
| White paper | Digital white paper |
| CD's | Digital audio, MP3's |
| DVD's | Digital video |
| Blu-ray | HD streaming video |
| Seminars | Webinars, Tele-seminars |
| Workshops | Membership website |
Actually, any combination of the above can work.  As you can see there are many different types of information products: e-books, online courses, videos, audio files, and membership sites.
Information products can be quite short (my favorite, I'll tell you why later), for example there's no need to write a 200 page eBook if the information you want to convey is just as easily conveyed in five pages or 10 pages. You could create and sell a half-hour video within 24 hours. It all depends on what your market is looking for.
For you, there are lots of benefits. First of all, you can create an information product from scratch free or very cheaply. The only costs would be software or outsourcing certain tasks, but it's completely possible to make high quality products for nothing at all. Like everything in sales, quality counts, so it is very important at the start to gain extensive knowledge of your product and if possible spend time branding yourself as an expert before trying to sell.
Creating information products can be a very profitable exercise. However, often people spend a lot of time creating a product that nobody wants. They have an idea and then decide that it will be very useful to create that idea and end up creating a product that nobody needs.
You have to be more scientific in your approach to create information products. When I'm creating information products, I like to think of myself as a problem solver, helping others with the knowledge I have in some specific areas.  (Refer to Discovering Your Niche, the process is similar.)  The other thing in our age of specialization and alacrity is keep it to the point and focused.   Identify a problem, researched the solution, and sell information to the people who need it. Look around at the people and situations you encounter on a daily or regular basis. How can you create your own information product that will help others to solve their problems? Again, you do not initially have to be an expert in the field already, as you will become more knowledgeable as you research your topic.
The most effortless type of information product to create can be an audio recording; a screen capture video; or a web cam or flip video (with no editing).  However, the type of product you create is dependent upon simply what your target market prefers to consume.  You must consider what format makes sense for your product and how it fits into your overall business plan.
You have to realize that the amount of effort that you put into an information product does NOT dictate the price that your market will pay for it. There is a lot of money to be made by creating small, 7-15 page reports on PRECISE topics.
As I suggested, most consumers would rather not sift through 100 pages of information to find out how to do something they are interested in, nor would they like to pay for 200 pages of information when they only need chapters 1 and 2.
With more and more products available on the market, consumers are becoming demanding and selective. They want what they want and only what they want.
I believe that perhaps the biggest untapped information gold mine lies in this concept of creating small reports on precise topics.
13 Ways to Find New Affiliates Using Facebook
How To Walk Off 10 Pounds in 10 Days
3 Ways To Take Your Next Vacation Free Of Charge
The 15-Minute Guide To Training Your Dog
Top 5 Ideas For Starting A Christian Community Group
Specialized, expert, and specific information.
Beyond satisfying the consumer, the benefits of creating these small reports are overwhelming.
You can write a small report in just a few hours.
The profit per page ratio is high – 10 pages for $10 is a dollar per page per customer.
Small reports are a great deal easier to write than full-length courses.
There is a never-ending supply of topics for small reports…just keep your eyes open!
A series or set of your small reports can be bundled into premium-priced lessons over time.
When "hot topics" emerge (almost daily!) you can quickly crank out a small report to strike while the iron is hot.
Watch, and when other marketers are seeing success with their products, you can create a complementary report to offer for sale as a supplement.
Many people can't afford to buy (or refuse to buy) high-priced courses – but virtually anyone can spend $10-$15.
Let's look at how to create your new info product fast.
1. Set a Deadline
Until you set a deadline for its completion in your new info product is just a dream. Make the deadline a little shorter than you're comfortable with. For example if you think it will take you three days to write your report set a deadline for two days.
If you make the deadline too long you will tend to procrastinate. Your deadline should be short enough so that it eliminates procrastination, and not so short that you don't have the time to complete your work.
2. Divide Your Work into Tasks and Create a Plan with Tasks for Each Day
Once you've set your deadline, take out your calendar program. Block out the time you'll spend working on your product every day. Make the time you spend working on the product non-negotiable.  Don't forget that writing the EBook or report is only part of the process.  Depending upon the length you may divide the writing into tasks.  There is research, format, a sales page, etc.
But what if you're very short of time?
If you don't have very much time, outsourcing is a solution to helping you to get your product online and selling fast.
3. Use Outsourcing: Let Others Do What You Can't Do, or Don't Want to Do
You can outsource much of the work of creating your info product.
For example, writing the sales page for your information product might be something that you can do easily and are looking forward to, however if copywriting is hard for you, hire a copywriter. The same thing applies to creating the graphics or e-covers for your website sales page for your product — if you don't enjoy creating graphics, hire somebody to do it for you.
You'll find that you can outsource almost anything to do with your information product and it will be reasonably inexpensive.  This need not be as scary or expensive as it seems. There are writers who work for very low prices.  Places like Elance, Freelancer.com and Odesk to name a few are also great places to ask people for quotes.
And as for mini site graphics and eBook covers, there are always people on Fiverr.com who are willing to do these tasks for only yep Five Dollars.
The process of developing your product can be in and of itself very rewarding. The other bonus is that you will be establishing yourself as an authority in your niche. A good long- term goal is to become a known expert in your field. By releasing high quality eBooks or digital courses, you brand yourself. This paves the way for future money -making endeavors.
Find a need, solve the problem, and keep it precise.
Precisely.
Want new articles before they get published?
Subscribe to our Awesome Newsletter.