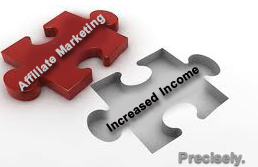 It is true that just about anyone can achieve success with affiliate programs, however, not everyone manages to. If that sounds like you, you could be hindered by mistakes which are commonly made in affiliate marketing. Knowing what those mistakes are and how you can avoid them is essential to developing a prosperous business. I can't cover them all, but here are some basics and common issues I find.
Let's start with a very common one:" I have FIVE websites and none of them are making me any money!"
If you review why you're not making any money, it just might turn out that it is because you're spreading yourself too thin.
In my experience, I've never had success getting more than one website to work for me at a time, especially if I've yet to get the "1st" website making money before the "2nd" one. (more…)